Learn how to screen nerve inputs to the brain and discover the consequences of these not working optimally, and what to do about it. Discover the links between the senses and learning issues.
Who can this help: those diagnosed with autism, aspergers, adhd, dyslexia, dyscalculia, dyspraxia, mutism, and those learning disabled individuals who have not been diagnosed but are struggling at school.
Attendees are required to sign a non-compete and non-share agreement which means that if you train with me, to use the teachings you must use the name brainbuzzz, and not teach the screening process to others.
Course Details:
Learn the stages of the movement programme, how to apply them, and what they are. There will be a great deal of practising and practical application.
There is some relevant science.
Learn the stages of the movement programme, how to apply them, and what they are. There will be a great deal of practising and practical application.
Sue has been called The Child Brain Whisperer, and people travel from abroad to see Sue. Her cutting edge courses and treatments are making waves around the world.
Sue Cook BSc (Hons) Lic LCCH has been working with spectrum individuals since 2007, helping the senses to work better. Treatment methods are based on historic (over a hundred years old) techniques that were originally used for individuals with Cerebral palsy. Then later on Autism. These initial treatments have been added to and refined and they have been used on dyslexic, dyspraxic, dyscalculic, Aspergers, mute and more, individuals for decades.
In memory of Rita Levi Montalcini:
We know why this treatment is effective, thanks to the work of Rita Levi Montalcini for her work with nerve growth factors. Fully grounded in science, neurodevelopment is a rewarding and needed process in this world today where at least one child in every Classroom has learning issues.Become a neurodevelopmentalist and help people with fulfil their potential
Being involved with neurodevelopment has been life changing for me and it is likely to be the same for you. The symptoms of learning issues have been well documented but what has been missing is an easy and effective treatment and this is what brainbuzzz offers. Based on science, clinical practice and research, this course is tried and tested on many many people.Learning neurodevelopment can be slotted in to your existing practice if you are a therapist, or it can be an entirely new career. Either way, your work will be important as you will be helping people who would otherwise go untreated.
At least one child in every classroom has some kind of learning issue or diagnosed label, so there are plenty of people needing you. As a parent of a previously neurodiverse child I understand the issues and know what the frustrations and difficulties are.
As a Scientist I was determined to help my son who was severely dyslexic. I applied my knowledge by carrying out research, I discovered neurodevelopment and was lucky enough to be taught by one of the world leaders in the field. We will show you how to take advantage of neuroplasticity to help people with dyslexia, dypraxia, dyscalculia, ADHD, Aspergers, mutism, and other undiagnosed learning issues by giving the brain another chance to develop as it might have done the first time had it occurred optimally.
In the last 40 years there has been an explosion of research into the brain. Rita Levi Montalcini won a nobel prize in 1986 for her work with nerve growth factors. It is now known that every time we learn something new, nerve growth factors get fired and new pathways are formed. So the brain is plastic and it can be changed.
Eric Kandel, who won the Nobel Prize in 2000 for his work on memory, showed that when you keep sending a message down an axon the electric jolt that hits the nerve cell causes it to release chemicals to pass across the fluid between cells, and if you do that often enough, new dendrites will sprout from the first cell.
This is only part of the scientific proof that the brain is plastic. The brain learns from movement and development is hierarchical. That's why if a break in development occurred in utero, birth or in infancy, that stopped those messages, developmental stages become stuck there, the child can't move on. This results in dyslexia and the spectrum labels.
To help these we repeat the developmental stages and this is what we teach you in this course. Learning neurodevelopment is easy, and quick to grasp and apply. You get PDFs and other supporting materials ready to start your practice and you also become part of the brainbuzzz family, with our regular conferences and get togethers. We are a close community and we stay in regular contact.
When you have finished the online course you can come and train with me in person for a day and get loads of practice.
Your Instructor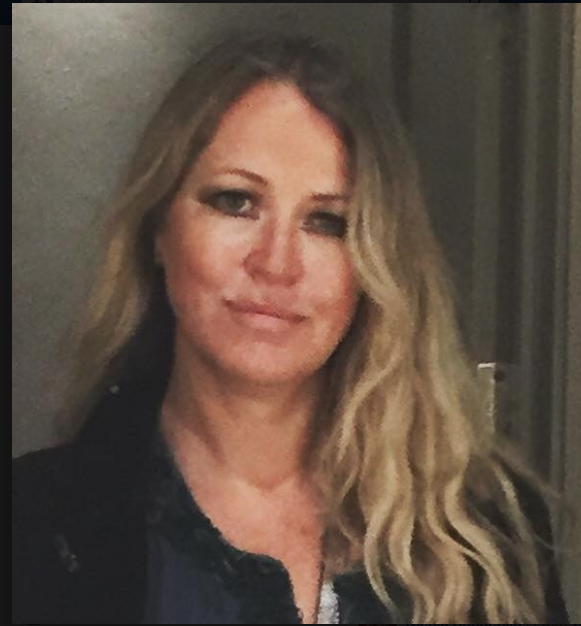 I'm so pleased you're here!
You have found me because you have a child with some learning difficulties and you are looking for help. You have been told that there's nothing that can be done. I am here to say that I was told nothing could be done and I didn't believe it. I found answers for my son, and I can share with you what I learnt.
Brainbuzzz has been developed to give you the help you need, easily, quickly and affordably. This programme has been shown to help with autistic spectrum symptoms for decades.
Sue Cook BSc Hons Lic LCCH is a health scientist and enthusiastic proactive health seeker. Achieving five business awards for her work with learning issues Sue's work is cutting edge.Sue Cook, is a neurodevelopment specialist, and more can be found out about her on YouTube at The Child Brain Whisperer; and at brainbuzzz.

Course Curriculum
First Section
Available in days
days after you enroll
Frequently Asked Questions
When does the course start and finish?
The course starts now and never ends! It is a completely self-paced online course - you decide when you start and when you finish.
How long do I have access to the course?
How does lifetime access sound? After enrolling, you have unlimited access to this course for as long as you like - across any and all devices you own.
What if I am unhappy with the course?
We would never want you to be unhappy! If you are unsatisfied with your purchase, contact us in the first 30 days and we will give you a full refund.